Last Updated: 08 December 2023
When building your own backyard pond or water garden, it's always nice to have total control over how big, deep, and wide it would be. This gives you enough room to let your creative juices flowing and achieve a specific aesthetic you can be proud of.
In this case, preformed pond liners that come shallow and small just won't do the trick. This is where the Commercial Pond Liners come to save the day! These pond liners come in much bigger sizes and adjustable dimensions to allow you to let your imagination run wild with your masterpiece.
With a flexible pond liner that conforms to any shape, there really is no limit to what kind, shape, size, or depth of water feature or pond you can create.
There are hundreds of flexible pond liners out there, but in this article, we have rounded up the top 4 best, highest-rated, and most favorite liners, so you don't have to look much farther. We also included a buying guide for your reference. So, what are you waiting for? Scroll down to learn more!
What to Consider When Buying a Commercial Pond Liner
Just like when purchasing any other product, there are several factors to consider when choosing the best pond liner for you. Listed and discussed below are some of the most important ones that we also used to come up with the top 4 commercial pond liners featured here!
Size
The first thing you should consider is the size or dimensions of the pond you are making. Pond liners come in a wide range of different sizes starting from 5 by 5 feet all the way to something like 50 by 100 feet or bigger to accommodate the requirements of your pond.
It is essential to know the right size of pond liner to buy based on what shape, how deep, how wide, and how long you envision your pond to end up looking. Are you looking for a small or large pond liner?
Later, we have linked the different available sizes of each pond liner model we reviewed to help you choose the dimension and size quicker.
If you're not sure how much liner you will need, here are two ways to figure it out:
Method 1
Draw or sketch a plan of your pond on paper. Then, dig your pond based on this plan. Once done, you can take measurements of the bottom surface of the pond.
Method 2
To calculate the appropriate liner size, you can also utilize simple math. This is easier if you have the measurement of the pond's depth, length, and width. Since liner sizes are expressed in width by length units, you need to compute for these dimensions.
The length of the liner should be equal to the measure of the pond's length, plus twice the depth plus two.
Liner length = Pond's Length + (2 x Pond's Depth) + 2
For the width of the liner, simply do the same math but use the pond's width instead of the length so here's the formula:
Liner Width = Pond's Width + ( 2 x Pond's Depth) + 2
Both of these calculations work for most units, including meters, feet, and yards. Using these formulas, you should have sufficient liner to cover the pond with enough extra material for the sides.
Pond Liner Material
The next thing to consider is the pond liner material. Pond liners can be made using several different materials, but the three most common ones are EPDM, PVC, and RPE. Each of these has its own advantages and disadvantages, so the ideal material for you depends on your application, preferences, and needs.
In the following sections, we will talk about their characteristics and unique benefits and drawbacks:
Ethylene Propylene Diene Monomer (EPDM) or Rubber
EPDM is the go-to material for pond liners in the construction of different kinds of ponds. However, RPE liners have risen to the same stage in recent years. Here are the facts about EPDM liners:
Advantages
○    Made from very flexible rubber
○    Suitable for compact shaping
○    Versatile
○    Easy to fold around the corners
○    EPDM sheets can be put together using liner tape
○    Fish and plant safe
Disadvantages
○    Need an underlayment because of its flexibility and softness
○    EPDM sheets cannot be welded together using hear
○    Heavyweight and hard to ship
○    Least puncture-resistant out of the three materials
Polyvinyl Chloride (PVC)
PVC liners are also popular mainly because they are the least expensive among the three materials. They are also easy to find. However, their disadvantages far outweigh this advantage.
Advantages
○    Lighter weight than EPDM
○    More puncture resistant and slightly stronger than EPDM
○    Comes with added plasticizers to improve liner flexibility
○    Affordable and easy to use
○    Can be seamed together using heat or liner tapes
Disadvantages
○    Heavier than and not as puncture resistant as RPE liners
○    Not as flexible as EPDM liners
○    Plasticizers can cause splits and cracks in the liner that can threaten wildlife
○    May contain trace amounts of arsenic and other toxic substances lethal to fish
○    Not suitable for cold climate
○    Not UV-stable and can have negative effects upon exposure to direct sunlight
Reinforced Polyethylene (RPE)
By far the strongest and most durable of all pond liner materials, RPE is another good choice. However, it still does have a few imperfections.
Advantages
○    More puncture resistant than the other two materials
○    RPE liners are only a third of the weight and half the thickness of PVC and EPDM liners, making them easier to produce in larger sizes
○    Easier to install
○    Packs smaller than EPDM or PVC liners
○    Can also be folded around the corners
○    No need for underlayment
○    Extremely durable and are known to last for 40 years or more
○    Safe for fish and plants
○    Can be welded together using heat
Disadvantages
○    Not as stretchable as EPDM liners
○    Not as easily accessible
Now that you know more about each material, it should be easier to spot which pond liners will be more suitable for your specifications. While RPE is obviously the best choice in terms of durability, ease of installation, and size, the other two materials can compete in terms of availability, affordability, and versatility.
UV Exposure
Another important consideration is whether or not your pond will be directly exposed to sunlight. Sunlight and UV exposure is one of the biggest evils that can damage your pond liner. In most cases, a liner will only hold water efficiently if placed under cement since dirt will only slide off and expose your liner.
If you think UV exposure will be an issue, and you don't plan to use cement for your pond platform, the best option for you is to use an EPDM liner, which is UV-resistant.
Warranty
Different manufacturers produce liners that vary significantly in terms of durability and performance. For your peace of mind and to ensure you are getting a good quality product, it is vital to look for something that comes with an excellent warranty.
While pond liners can last for years, it is still best to look for longer warranty periods so you can be secured of getting your money's worth in case a problem arises in the future.
What are the Top Commercial Pond Liners?
Now that you're well-versed with the specifics of choosing a commercial pond liner, let us discuss your top 4 available options out in the market today.
Written below are the comprehensive reviews of the best and most highly-rated pond liners specifically designed for commercial ponds. They are evaluated based on the material used, durability, size, and other essential factors to help you find what's best suited for your needs and preferences.
There are actually an awful lot of other choices out there, but these ones have been handpicked, tested, and proven based on years of experience and working with pond liners. We have also included their strong points and weak points to help you weigh your choices carefully and come up with an informed decision later.
Here are all the products that we have chosen for you. So, stop waiting around and scroll down to check them out!
---
Best Commercial Pond Liners – Top 4
---
Anjon Lifeguard 45 Mil EPDM Pond Liner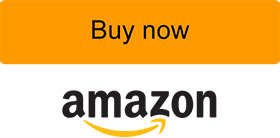 General Specs
Material: EPDM
Thickness: 45 mil
Available Sizes: [See all here] 25 x 30, 25 x 35, 25 x 40, 25 x 45, 30 x 30, 30 x 35, 30 x 40, 30 x 45, 40 x 35, 40 x 40, 40 x 45
Warranty: Standard 25-Year Manufacturer's Warranty and lifetime warranty if installed with UnderGuard Underlayment Nonwoven Geotextile (Sold separately)
Description
Trusted by professionals worldwide, the Anjon Manufacturing's EPDM LifeGuard Pond Liner is durable, puncture-resistant, and versatile. It is used for a variety of applications such as for fish hatcheries, koi ponds, waterfalls, skimmers, and retention ponds.
Thanks to the nature of the material used, it uses no plasticizers that cause brittleness and cracks. It is resistant to deterioration due to UV rays, which means it can handle prolonged periods of exposure to sunlight without getting damaged.  It is also unaffected by rot, mildew, hydrocarbons, and multiple freeze-thaw cycles. It can withstand a broad range of temperatures from -40⁰F to +170⁰F.
Not only is it Certified Fish and Wildlife Safe by Guardian Systems, Inc. but it can also be attached to filters, pipes, and hoses without any leaks. You can also seam it very easily.
This pond liner has a thickness of 45 mil for durability but still stays workable and pliable. With the right underlayment, this is an excellent choice for lining uneven or rocky soil.
Customer Reviews
View the range of customer reviews about the Ajon Lifeguard 45 Mil EPDM Pond Liner here – Link to Customer Reviews
Pros
Puncture resistant and durable
Pliable across a wide range of temperatures
Certified fish and wildlife safe
No plasticizers
UV-resistant
Comes with a 25-year or lifetime warranty
Cons
Expensive
Not as lightweight as other liners, making it harder to install
Verdict
The Anjon Lifeguard 45 Mil EPDM Pond Liner is a good choice if you want something that won't crack or leak under stress or various weather conditions and temperatures. Although it costs almost three times as much as other brands, its durability and reliability are worth it for the price.
---
Aquascape PRO Grade EPDM 45 Mil Pond Liner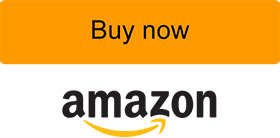 General Specs
Material: EPDM
Thickness: 45 mil
Available Sizes: [See all here] 8 x 10, 10 x 10, 10 x 12, 10 x 20, 10 x 30, 12 x 15, 15 x 15, 15 x 20, 20 x 25
Warranty: 20-year guarantee
Description
Next, we have the Aquascape 45 mil EPDM liner which serves as a membrane for water retention in pondless waterfalls, ponds, and other similar water features. The company upholds a legacy of reliability and quality, which makes it an ideal choice for professionals and pond owners.
It offers superior durability with a 45 mil thickness without sacrificing stretchability and flexibility for easy installation. You can lay it flat and fix it in place without any tools. It is also resistant to oxidation, ozone, and UV radiation.
This pond liner is also safe and suitable for fish and plants alike. A 20-year guarantee even backs it.
Customer Reviews
View the range of customer reviews about the Aquascape Pro Grade EPDM Pond Liner here – Link to Customer Reviews
Pros
Nice thickness
Stays flexible and pliable
Easy to install
Good quality for a reduced price
Resistant to oxidation, UV, and ozone
20-year guarantee
Cons
Quite heavy
Poor packaging can cause you to cut the liner as you unbox it
Verdict
If you are looking for a liner that is affordable yet high-quality and reliable, go for the Aquascape Pro Grade 45 mil Pond Liner. However, take extra care when opening the box and keep an eye out for pinhole cuts or tears that can happen while shipping due to poor packaging. It is best if you catch these tears and cuts before installation.
---
Firestone PondGard 45 Mil EPDM Pond Liner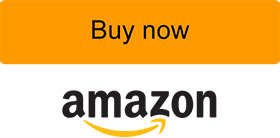 General Specs
Material: EPDM
Thickness: 45 mil
Available Sizes: [See all here] 5 x 5, 5 x 10, 5 x 15, 5 x 20, 5 x 25, 5 x 30, 5 x 35, 5 x 40, 5 x 45, 5 x 50, 5 x 55, 5 x 60, 5 x 65, 5 x 70, 5 x 75, 5 x 80, 5 x 85, 5 x 90, 5 x 95, 5 x 100, 10 x 10, 10 x 15, 10 x 20, 10 x 25, 10 x 30, 10 x 35, 10 x 40, 10 x 45, 10 x 50, 10 x 55, 10 x 60, 10 x 65, 10 x 70, 10 x 75, 10 x 80, 10 x 85, 10 x 90, 10 x 95, 10 x 100, 10 x 150, 10 x 200, 15 x 15, 15 x 20, 15 x 25, 15 x 30, 15 x 35, 15 x 40, 15 x 45, 15 x 50, 15 x 55, 15 x 60, 15 x 65, 15 x 70, 15 x 75, 15 x 80, 15 x 85, 15 x 90, 15 x 95, 15 x 100, 15 x 150, 15 x 200, 20 x 20, 20 x 25, 20 x 30, 20 x 35, 20 x 40, 20 x 45, 20 x 50, 20 x 55, 20 x 60, 20 x 65, 20 x 70, 20 x 75, 20 x 80, 20 x 85, 20 x 90, 20 x 95, 20 x 100, 20 x 150, 20 x 200, 25 x 25, 25 x 30, 25 x 35, 25 x 40, 25 x 45, 25 x 50, 25 x 55, 25 x 60, 25 x 65, 25 x 70, 25 x 75, 25 x 80, 25 x 85, 25 x 90, 25 x 95, 25 x 100, 25 x 150, 25 x 200, 30 x 30, 30 x 35, 30 x 40, 30 x 45, 30 x 50, 30 x 55, 30 x 60, 30 x 65, 30 x 70, 30 x 75, 30 x 80, 30 x 85, 30 x 90, 30 x 95, 30 x 100, 30 x 150, 30 x 200, 35 x 35, 35 x 40, 35 x 45, 35 x 50, 35 x 55, 35 x 60, 35 x 65, 35 x 70, 35 x 75, 35 x 80, 35 x 85, 35 x 90, 35 x 95, 35 x 100, 35 x 150, 35 x 200, 40 x 40, 40 x 45, 40 x 50, 40 x 55, 40 x 60, 40 x 65, 40 x 70, 40 x 75, 40 x 80, 40 x 85, 40 x 90, 40 x 95, 40 x 100, 40 x 150, 40 x 200, 50 x 50, 50 x 55, 50 x 60, 50 x 65, 50 x 70, 50 x 75, 50 x 80, 50 x 85, 50 x 90, 50 x 95, 50 x 100, 50 x 150, 50 x 200
Warranty: 20-year limited manufacturer's warranty
Description
If you are looking for a pond liner that is strong, safe, pliable, and durable, the Firestone Pondgard Pond Liner is a great choice. With a 75-year life expectancy, this pond liner can serve and perform well for many years to come.
Specially designed and made for water gardens, this pond liner is the best foundation for your pond. It is the top choice for consumers, landscapers, and contractors alike because of the high quality 45 mil EPDM material used.
Not only that, but the Firestone Pondgard also comes in the widest range of panel sizes of all items in this list, from 5 by 5 feet to 50 by 200 feet to accommodate your project perfectly with minimal seaming required.
It is also environmentally friendly and safe for fish, plants, and wildlife. It also remains flexible and pliable in temperatures ranging from -45° F (-43°C) to 180°F (82°C), so you have no worries all year round.
It also has an elongation capability of stretching by over 300% of its original size, allowing it to conform perfectly on the substrate or terrain. It is also resistant to ozone and UV radiation.
Because it is made with non-crystalline material and no plasticizers, there is also a reduced risk of cracking, splitting, or brittleness that can lead to leaks and other problems.
Customer Reviews
View the range of customer reviews about the Firestone PondGard 45 Mil EPDM Pond Liner here – Link to Customer Reviews
Pros
Plantlife and fish-friendly
Easy to install
Highly stretchable and flexible
Follows the contour of irregular substrates
Ozone and UV resistant
Can handle low temperatures
Puncture resistant
Durable
Cons
Very thick and heavy which makes it hard to handle and move around
Quite expensive
Verdict
Available in an extensive range of sizes, the Firestone Pondgard 45 mil EPDM Pond Liner is an excellent choice for making larger and deeper ponds because it allows you to install it without the need to seam together multiple pieces. It is even environmentally friendly and resistant to damage caused by UV, ozone, low temperatures, and sharp objects.
---
PolyGuard Anjon 20-Mil PVC Pond Liner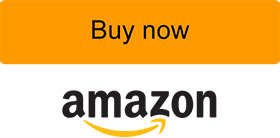 General Specs
Material: PVC
Thickness: 20 mil
Available Sizes: [See all here] 10 x 20, 10 x 25, 15 x 15, 15 x 20, 15 x 25, 20 x 20, 20 x 25, 20 x 30
Warranty: Standard 5-year manufacturer's warranty extendable to 10 years if installed with UnderGuard Underlayment
Description
Last but not the least is the PolyGuard Anjon 20 mil PVC Pond Liner, one of the most cost-effective, adaptable, and versatile liners available in the market today. This product is ideal for all sizes of ponds whether you want some shelving, complicated contours, tight corners, or steep sloping sides.
Because it is made with thinner material, it is more lightweight and easier to manage than the other pond liners listed here. It can conform to irregular terrains and surfaces due to its flexibility and pliability, making it ideal for backyard waterfalls, fish ponds, and water gardens.
It remains pliable and flexible, whether the temperature is too hot or too cold. It is also compatible with skimmers, weirs, and waterfall boxes.
However, it contains plasticizers that deteriorate upon exposure to direct sunlight so you might want to cover it with gravel, rocks, or soil. Despite using PVC material, it is deemed safe for plants, fish, and wildlife.
Customer Reviews
View the range of customer reviews about the PolyGuard Anjon 20-Mil PVC Pond Liner here – Link to Customer Reviews
Pros
Lightweight
Safe for wildlife, fish, and plants
Pliable and flexible even in extreme temperatures
Easy to install
Affordable
Many Sizes
Cons
Not resistant to UV exposure
Has plasticizers
Verdict
If you are on a tight budget but are looking for a durable, easy to install pond liner, this is a perfect choice. It is cheaper since it uses PVC material. Its 20 mil thickness is also thinner than the other pond liners reviewed in this article, which means it follows rugged patterns and irregular shapes more easily. Although it is made with PVC materials with plasticizers, it is still safe for fish, wildlife, and plants.
---
Conclusion
So, those are the Top 4 Commercial Pond Liners you can choose from! Each of them has its advantages and disadvantages, but I highly recommend the Anjon LifeGuard EPDM Pond Liner as the best choice.
You don't only get to choose from a wide range of available sizes (which by the way, all come with a lifetime warranty) but the company which manufactures it also upholds an incredible reputation among users. Therefore, you are assured of the fantastic quality and durability of their products.
If you have any more questions, suggestions, or clarifications regarding pond liners, feel free to leave them in the comments section below!