Last Updated: 24 May 2023
Koi is a complicated fish breed to take care of. And if there's one thing that you should focus on when it comes to building a koi pond, it is the water quality inside it. This is because kois are sensitive to changes in the water quality in their pond. That's why you should pay great attention to your pond filtration system.
But what does a pond filtration equipment do? How can you choose the best koi pond filter system for your needs? Continue reading this guide to find out.
What is a Pond Filter?
As mentioned, it is the responsibility of the koi pond owner to make sure that the water quality inside the koi tank is within the required parameters for your kois to live in safely. This is what a pond filter is for.
Containing multiple layers of filtration media, the job of the pond filter is to maintain pond water quality. When installed in the koi pond, the water passed through these layers where the filtration take place. These devices typically contain two types of media—biological and mechanical, some even emit UV rays and are UV pond filters & clarifiers.
Mechanical filters are the ones that are responsible for removing and getting rid of larger debris, solid wastes, and dirt along with algae from the koi pond. Ideally, a pond filtration system contains a mechanical filter in various sizes. In this way, all sizes of debris will be trapped.
With the absence of debris, the water looks crystal clear. However, the physical removal of waste is not enough to ensure that its quality is enough for the koi to live in. There's still a chance that the koi tank contains certain chemicals that may be harmful to your fish's health.
This is when biological filtration media and protein skimmers come into play. These filters are incorporated with beneficial bacteria that can turn harmful chemicals such as ammonia and nitrite to a lesser toxic chemical called nitrate. Types of biological media range from protein skimmers, sponges, and many more.
Aside from being less toxic, the end byproduct can be a potential food source for aquatic plants. The entire process is called the nitrogen cycle.
When it comes to the mechanical aspect, its most important feature is a large surface area index that the bacteria will colonize. The larger the surface area of the media, the more area the bacteria can colonize. As a result, more filtration can occur.
If you want to find the best koi pond filtration system, you should opt for one that contains both of these filtration systems.
What are the Advantages of Using a Pond Filter?
We have already tackled what a koi pond filtration system does. If you are still wondering why you should invest in a koi pond filtration device, then we need to tackle the various benefits that you can get when you install a filter system in your koi farm. These are as follows:
Keeps your pond looking beautiful.
As mentioned, one thing that a filtration system does it gets rid of all the debris and solid wastes in the koi pond. As a result, the water will stay clear, healthy, and beautiful to look at.
This may seem like a vanity thing, but it can do great wonders for you and your home. Not only will it increase your home's curb appeal, but it can also do amazing things for your wellbeing. After all, nothing is more relaxing than looking at your koi fishes swimming in crystal clear water.
Protects your fishes from harmful chemicals.
If you don't use a filter system for your koi pond, your fishes will be at risk of exposure to ammonia and nitrite. Both of these compounds can be detrimental to your fish's health. Studies show that high levels of these substances can cause irreversible damage to your koi's kidney, liver, nervous system, and spleen. When left untreated, it may even lead to death.
Maintains proper oxygen levels in your pond.
Aside from keeping the koi farm safe for your fishes, fish tanks filters also help maintain proper oxygen levels in the pond. You see, the mechanical filter of your koi pond helps get rid of algae and debris. Algae needs oxygen to thrive while the decomposition of debris takes up oxygen too. By getting rid of these two items in your koi pond, you can get to maximize the oxygen level that your kois can enjoy.
Are Pond Filters Available in Different Sizes?
Yes, pond filters are available in various sizes. Because of this, you must choose the size of your filter correctly. Ideally, you should select the size of your filter depending on the number of koi fishes in your tank and the amount of waste that they produce.
Sadly, measuring waste volume is difficult and can get quite inaccurate. To remedy this, a rule of thumb is set in place, and that is to invest in a filter that can handle twice the volume of your tank's capacity. In this way, you can be sure that the filter is not undersized.
Where Can I Purchase a Pond Filter?
Are you having some trouble finding koi pond filtration systems for sale? Well, there are many places where you can buy koi pond filter systems for sale. If you want a physical store, you can visit pet shops, hardware stores, or even specialty koi farms.
If you don't have any of these shops near where you live, or you are busy checking out the stores near you, one good news that you would love to know is that you can also purchase a filter for fish tanks online.
Top Considerations Before You Buy a Pond Filter
You already know the importance of having a filter in your koi pond. But do you know how to choose the best koi pond filtration device? Perhaps not yet, but that's what this buying guide is for. To help you out, here are some of the crucial factors that you must keep in mind during the purchasing process:
Pond size
As mentioned, the pond size will determine the size of the filtration system that you should invest in. When choosing the pond size, you should keep one critical factor in mind—the number of koi fishes that it will house.
An empty koi pond will be a lot easier to clean than one with koi fish in. As a result, the latter will require a larger filter size. That's why you must check out the manufacturer's recommendation on the volume.
If the recommendations are a bit vague, the best thing that you can do is double the tank volume to get the right size of the filter.
Type
When you browse through your options, you can find three options when buying a filter. These are as follows:
Filter
This pertains to the filter unit itself. It is the one that houses the filtration media. No other accessories or parts are included with it.
– Koi pond filter and pump
For this type, the filter comes with a pump. The pump is the one that feeds water into the filter to ensure that the tank will be properly sanitized.
This is an excellent option if you don't want to go through the hassle of sizing a pump for your filter.
– Filter with pond clarifier
A filter together with a clarifier is the perfect combination for maintaining a healthy and safe koi pond for your fishes. The filter removes the debris and converts ammonia into a less toxic substance. On the other hand, the clarifier is the one responsible for killing algae and other disease organisms in the pond.
Size & Weight
The size of the filtration system will determine the amount of space that the equipment will take up in the koi pond. The bigger the filter is, the more difficult it would be for you to hide and conceal it. If you have a small tank or an aquarium, you should go for a filter that will not consume too much space.
On the other hand, the weight of the filter will determine how stable it will remain when it is already installed.
Warranty
The warranty is proof of the amount of confidence that the manufacturers have in the quality of their products. As a rule of thumb, opt for filters that come with at least a 1-year warranty.
Cost
You can indeed find affordable filters in the market, but we cannot deny the fact that this type of product can be a significant investment. Because of this, you must set a budget that you can work with and choose a product that will be within the established budget.
But of course, try to set a realistic budget plan so you can be able to purchase a filter with the right features at the right cost.
Customer Reviews
When it comes to making a substantial purchase like a tank filter, it is essential that you get a better and deeper idea of how the product works and if it is a good fit for you. The best way to do that is to read customer reviews.
These reviews are created by people who have already bought and used the product, so you are sure that you can get practical feedback from them.
So what are the best filters in the market?
We have rounded up some of the filter systems that have been tried and tested, and have garnered fantastic reviews, and we will share it with you below.
For your convenience, the list is arranged according to their capacity—from the lowest to highest.
To help you determine which is the koi pond filtration device for your needs, we also have provided some of the information you must know about them:
Best Koi Pond Filters – Top 10
OASE Filtral UVC Pond Pump and Filter
(Ponds up to 700 gallons)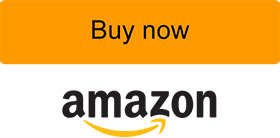 Technical specs
Dimensions (inches): 11 x 8 x 10
Weight:  7.4 lbs
Package Includes: filter unit, pond pump, UV light, filter media elements, filter foams, filter pebbles, telescoping nozzle tube, interchangeable nozzles
Warranty: 2-year limited warranty
Description
Designed for koi ponds that contain 700 gallons and below, this product is considered to be a great option for small pons. Its compact design and small size are truly fit for small koi ponds. One great thing about this pond is it is submersible, so you can place it at the bottom of the pond, keeping it concealed so it won't affect the overall look of the pond.
Despite its small size, the OASE filtral pond filter is equipped with all the features you would want in a filter. Incorporated with 4 types of mechanical and biological filtration tools, you are sure that it can get the job done right. Additionally, it has a flow control technology that allows the user to adjust the filter's flow rate and fountain height.
More than the basic, this filter also comes with all the bells and whistles. It comes with a powerful pump that adapts to different depths. With the extra accessories that it contains—interchangeable nozzles and a telescoping nozzle tube, you can even get to create beautiful displays for your pond.
Pros:
All-in-one set already contains UV light, pump, foams, and nozzles

Easy to install as it can be hanged on a plant hook or nail
Adjustable flow rate
Comes with four types of pressure biofilter media elements
Can be completely submerged in the pond floor
Affordable price
Cons:
Not suitable for koi ponds with larger volume
Not the best option for a pump that has a fountain feature
Aquascape Submersible Pond Filter
(Ponds up to 800 gallons)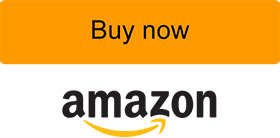 Technical specs
Dimensions (inches): 12.9 x 5.7 x 12
Weight:  4.3 lbs
Package Includes: filter unit, pre-filter pumps, ceramic filtration rings, removable cage,
Warranty: 3-year limited warranty
Description
Here's another submersible filter that is designed with the needs of small koi ponds in mind. The Aquascape Submersible Filter delivers both mechanical and biological filtration media.
It has a pre-filtration sponge that is meant to capture smaller debris. On the other hand, it uses ceramic filtration rings, which offer a sufficient surface area for the colonization of beneficial bacteria.
The filter features a threaded intake and multi-hose adapter that allows it to be compatible with the majority of pond pumps that have a pipe or, at the very least, and a ¾ inch threaded fitting.
With the inclusion of its pre-filter feature and a removable cage, this filtration system promote an efficient cleaning process.
Pros:
Can be adapted to almost all types of pond pumps
Pre-filter pumps and removable cage for easier maintenance
Long warranty period
Large cage surface area prevents clogging
Submersible design
Cons:
The coarse texture of the pre-filter sponge prevents it from filtering small debris
Amount of ceramic beads is not as much as the users expect
Jebao CBF-4000 Pressure Bio Filter
(Ponds up to 1000 gallons)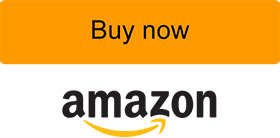 Technical specs
Dimensions (inches): 10 x 10 x 16
Weight:  9 lbs
Package Includes: filter system unit, UV lamp
Warranty: Not stated
Description
Another small pond filtration system in the list is the Jebao CBF-4000, which features both mechanical and biological filtration systems.
The equipment uses two foam discs that are designed to collect different sizes of debris. More than that, it facilitates the growth of beneficial bacteria, which converts ammonia to the less toxic nitrate.
On top of these, the filter features a UV lamp which destroys algae spores and removes it from the pond, keeping the water clean and crystal clear.  To maximize the effects of the UV lamp, the device uses a UV penetration Quartz glass tube, which facilitates the water to pass through closer to the UV lamp.
Pros
Practical design

Affordable
Already comes with UV light
Easy to install and operate
Amazing backwash features
Cons:
Not suitable for big ponds

The instruction guide is difficult to understand
TotalPond Complete Water Filter with UV Clarifier
(Ponds up to 1200 gallons)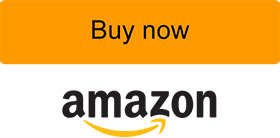 Technical specs
Dimensions (inches): 9.6 x 16 x 13
Weight:  6.27
Package Includes: filter unit, coarse black filter, fine blue filter, UV clarifier
Warranty: 1-year warranty
Description
The TotalPond Water Filter is pressurized, and it is the reason why it made it to the list. It produces pressure in the pond to facilitate the continuous and fast movement of the water to not only prevent the debris from settling at the bottom but to get rid of it during the maintenance process fully.
In addition to the pressure created by the filter, it also uses a coarse and fine filter to remove debris of different dimensions.
On the other hand, the equipment uses bio-balls as its filtration media. Lastly, it also has a UV light that gets rid of the unwanted green shade in the tank.
Pros:
Black color can be easily concealed and may blend with its surroundings

Comes with long power cord
The pressurized feature prevents the debris from settling at the bottom of the pond
Can be used in conjunction with additional filters
Low price
Cons:
No pump included
The thin casing may not last for long
Polar Aurora Pond Filter
(Ponds up to 1600 gallons)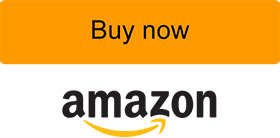 Technical specs
Dimensions (inches): 14.9 x 14.9 x 15.7
Weight:  Not stated
Package Includes: pressure filter unit with integrated UV clarifier, hose adapters, glass seal cover, flat seal, union nuts
Warranty: Not stated
Description
Here's an all-in-one filter that is perfect for a medium-sized garden-sized pond. With its maximum flow of 9000L, the filter is strong enough to clean a pond that contains up to 1600 gallons of water.
All of these are enclosed in a black casing that is made of highly durable, high strength, and waterproof casing that can withstand temperature and weather changes. The great thing about its housing is that you can put it above or below the ground.
Its prominent feature is the UV bulb system that is designed to prevent the reproduction of the single-celled algae, therefore minimizing their presence in the pond.
You can find another model of this brand. The other model is suitable for filtering 4000-gallon tanks.
Pros:
Has an integrated UV light already
Comes with all parts needed for installment
Hassle-free maintenance
Great for medium-sized ponds
Highly durable casing
Cons:
Does not come with a pump
UV light compartment is a bit fragile
Grech CPF-2500 Pond Pressure Filter
(Ponds up to 1600 gallons)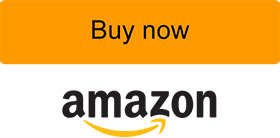 Technical specs
Dimensions (inches): 12 x 16 x 12
Weight:  11.3 pounds
Package Includes: pressure bio filter unit, UV light, inlet, and outlet hose adapters
Warranty:1-year warranty
Description
Equipped with a good filtering capacity, this device can efficiently and properly filter an empty pond that contains 1600 gallons of water and a pond that contains 900 gallons of water and few koi fishes.
Same with the other filters in the list, this one is also equipped with both biological and mechanical filtration media. But the cherry on top of its filtering system is the UV light that takes care of the algae problem that many pond owners are suffering from.
Installation is made easy with this filter since it already comes with hose adapters. Moreover, it has a unique quick handle cleaning feature that allows the user to clean the entire decide without opening it up. Last but not least, this filter allows clean water to be repumped as a waterfall so it can go back to the pond.
Pros:
Compact design
Comes with dual filtration system
Fast and easy handle cleaning feature
Already comes with hose adapters
Clean water can be pumped as a waterfall
Cons:
The pump has to be bought separately
Hose connections are a bit faulty
VIVOHOME Pressure Pond Filter
(Ponds up to 2600 gallons)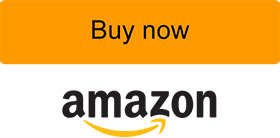 Technical specs
Dimensions (inches): 24 x 21.9 x 18.3
Weight:  19.7 lbs
Package Includes: water filter unit, water pipe adapter, 4 filter sponges, UV light
Warranty: Not stated
Description
The VIVOHOME Pressure Pond Filter has the usual features you would see in the other filters, including the UV filter and an integrated UV light.
The filter uses four premium sponge filters that act as a double filter to boost filtration and reduce maintenance requirements. It also has a water pipe adapter that can be fitted into pipes with various diameters.
These features are already amazing, but this filter is known for its convenience features. For one, it has a cleaning indicator with an orange part that rises to indicate that the machine needs to be filtered. Additionally, it has a built-in cleaning mechanism which gets filter maintenance done in just a matter of minutes.
Pros:
Sealed pressure filter for faster breeding of nitrifying bacteria
Indicator notifies you when the equipment needs to be maintained
Built-in cleaning mechanism for a hassle-free maintenance experience
Removable sponges
Changeable UV light
Great for big pond projects
Cons:
A bit expensive
May take up much space in the pond
XtremepowerUS Pressure Filter
(Ponds up to 4000 gallons)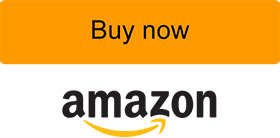 Technical specs
Dimensions (inches): 14.96 x 14.96 x 20
Weight:  17 lbs
Package Includes: filter unit, UV light, and connections
Warranty: 3-month warranty
Description
With a max flow of 10000 liters per hour, this pressure filter is recommended for koi ponds containing 4000 gallons and below. Designed to be an external filter, this cannot be submerged underwater.
Luckily, its size is still compact enough to be properly concealed even when it is placed above ground. Its design also allows it to be half-buried in the ground so you can easily hide it behind a bush.
It is equipped with three layers of high-quality sponges that create a conducive environment for bacterial colonies to grow and thrive in. Moreover, you can also take advantage of its 13W UV light, which is powerful enough to break up and destroy algae colonies.
Featuring three different connections and stepped-down ends, you can connect it to different hose sizes.
Pros:
Amazing build quality
Long power cord for easy setup
High filter flow rate
Comes with cleaning indicator light
Wide range of connectors
Cons:
UV compartment has water leakage issues
The warranty period is too short
Cannot be submerged underwater
GoPlus Pressure Bio Filter
(Ponds up to 4000 gallons)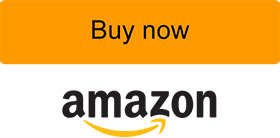 Technical specs
Dimensions (inches): 22 x 17 x 17
Weight:  17.74 lbs
Package Includes: hose adapters, union nuts, flat seal, glass seal cover, pressure bio filter unit with integrated UVC
Warranty: Not stated
Description
This is another pressure filter that is equipped with an added filtration stage—the UV filter. It is designed to eliminate the parasites, bacteria, and algae that other filtration stages cannot remove. The addition of this stage, combined with the low flow rate, ensures that the presence of all unwanted organisms in the pond is taken care of.
The simple design of the filter's canister will make maintenance a breeze for the owner of the fish tanks. This is because its cartridge can be taken apart so it can be properly washed. Moreover, it has a backflush system that can make the process a lot easier.
Pros:
Highly affordable
Comes with all the adapters needed for installment
Fast and easy installation
Easy to clean and maintain
Already has built-in UV bulbs
Cons:
Information in the instruction guide is not clear
No warranty details provided
OASE Biosmart 10000 Water Filter
(Ponds up to 10000 gallons)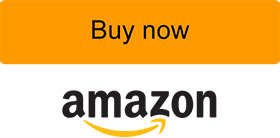 Technical specs
Dimensions (inches): 31.1. x 23.2 x 17.7
Weight:  31.6 lbs
Package Includes: filter unit with built-in UV light
Warranty: 3-year warranty
Description
This is probably the most advanced filters in the list. The equipment features an innovative Flow-through filter design that offers maximum oxygenation.
On the other hand, it has high-filter surface area foams to promote faster and better breeding of beneficial bacteria in the media. It also has distinct filter zones that facilitate the settlement of beneficial bacteria for the speedier conversion of ammonia.
Considered to be an advanced filter, this is equipped with a maintenance indicator light and a water temperature display.
This filter is also available as a model that can accommodate a 5000-gallon tank.
Pros:
Long warranty period
Cleaning indicator
Biological filtration is split into three different sections
Sludge drains facilitate easy maintenance
Temperature gauge allows you to monitor the temperature inside the pond
Cons:
Installation guide is hard to understand
No connectors included
Conclusion
All of the products listed in this review are well- built and have high ratings. Because of this, it can be quite challenging to choose which of this is the best one for your needs. That's why we are here to help you out and shed some light on your purchasing dilemma.
If you are looking for an affordable and reliable filter for smaller fish tanks, our recommendation is the TotalPond Complete Filter, with its low price, it already comes with a UV lamp. Not only is it affordable, but it also has excellent reviews.
If you want to get the best value for your money, our recommendation is the OASE Biosmart Filter which we consider the best large koi pond filter in the list. It has all the advanced features along with an innovative design that is perfect for bigger ponds.