Last Updated: 08 December 2023
A pond of stagnant water is a breeding ground for bacteria, pests, and other unwanted creatures. The contamination of water in your pond can result in illnesses, or worse, death of your fishes. That is why it is essential that you equip your pond with a piece of equipment that can promote the circulation of water and air inside your pond. This equipment is no other than a pond aerator.
A pond aerator is a must have for pond owners only because it can maintain the oxygen levels in the water and ensure the safety of the fishes living in it. But if there is one complaint that pond owners have with the use of a pond aerator is it consumes a great deal of electricity which in turn, costs them a lot.
This is the reason why solar pond aerators have been invented. These aeration kits come with solar panels that transform sunlight into electrical energy to power the aeration system. Since you will not be using electricity, this option can help you save money.
If you are planning on switching to solar power, you may want to take a look at this jam-packed and straightforward buying guide.
Why Do I Need Solar Powered Aerators for My Pond?
Most pond owners incorporate waterfalls and fountains in their ponds for aesthetic purposes. But while this equipment makes the pond more beautiful and pleasing to the eye, you should understand the fact that these equipment agitate the surface of the water. This may result in the dissolution of high oxygen levels in the pond.
The more oxygen is dissolved in the water surface, the lesser oxygen your fishes will receive. A pond aerator is usually installed to make sure that your fishes will get the level of oxygen that they need.
How do Pond Aerators Work?
If you have waterfalls and fountains in your pond, the best way to boost the oxygen levels in the pond is to pump air into its bottom part. That is what a pond aerator does. A Pond aerator kit is comprised of two items—an air diffuser and air pump.
The air pump delivers compressed air through an airline and then into the diffuser (which is located at the bottom part of the pond). The diffuser will then release the air bubbles into the pond. Once released, the air bubbles will rise to the surface of the water. This will result in the development of a slight current.
This current pulls down the oxygen-depleted water at the bottom of the pond then aerate it and brings it back to the water surface. Additionally, the air bubbles create boiling motion, which promotes the circulation of oxygen in the water and drives off unwanted oxygen like carbon dioxide and hydrogen sulfide.
How do Solar Aerators Work?
Most aerators are powered by electricity, but these days, you can find solar aerators for ponds. These aerators are equipped with a piece of equipment called a solar photovoltaic system. This system converts the energy that is harnessed from the sun into electrical energy, which then runs the pond pump.
It uses the same technology being used by other solar-powered equipment.
How Long Does a Solar Pond Aerator Last?
Since this is a relatively new invention, a lot of people think that this type of aerator is bot durable or long-lasting. Well, the truth is the total opposite.
Solar pond aerators are as durable as the electrical-powered ones. When you use this equipment regularly, it can last for up to 10 years. If you plan on using it casually, it may last for up to 15 years.
How Long Should I Run my Pond Aerator?
Most pond experts claim that pond owners should run your aerators 24/7. This is a must to make sure that your fishes will get the oxygen levels that they need. You see, getting low levels of oxygen regularly can stress the fish and weaken their immune system. As a result, your fishes have an increased tendency to get sick.
What are the Limitations of a Solar-Powered Aerator?
If you plan to abide by the tip mentioned above (running your aerator 24/7), you should understand the fact that a solar-powered aerator comes with a few limitations.
For one, the function of a solar-powered aerator is purely dependent on the sun. Because of this, there will be times when it will have a limited system runtime. This may occur during cloudy days or at night time when the sun is nowhere to be found. During those times when the sunlight is only 20%, the solar aerator cannot be able to harness enough sunlight to power the entire machine. As a result, it may only be able to run for up to 16 hours per day.
What are the Benefits of a Solar Aerator?
We already know the benefits of using a pond aerator. We are already aware of the fact that it can improve the water quality in the pond. But why should you go for a solar pond aerator when you have other more convenient option like a battery- or electrical-powered one?
A solar aerator offers two significant benefits that you cannot get from all the other types of aerators. For one, it can help you save on electrical resources. As mentioned, this type of aerator does not require electrical power. It allows you to take advantage of the already available source of energy—the sunlight. Because of this, you can minimize your use of environmental resources.
Last but not least, the use of solar aerator can help you save money. Since it does not run on electricity, you no longer have to fork out huge amounts of money to pay your electrical provider. Also, you no longer have to buy electrical cables that will run from the source to the pond.
What are the Factors to Consider When Choosing Solar Powered Pond Aerators?
If you have decided to invest in a pond aerator, there are lots of things that you need to consider to determine which product would best suit your needs. Here are some of them:
•    Types
Under this category, there are two options that you can choose from. These are as follows:
–    Solar-pump kit
This kit comes with a small pump which is placed at the bottom part of the pond. This pumps oxygen into the water, preventing stagnation and promoting good water quality. With the size of its pump, this kit is recommended only for small ponds.
–    Floating Aerator
From its name, this aerator is placed on the surface of the water. It sprays oxygen into the water. It also helps to remove carbon dioxide and ammonia with the use of a stone diffuser.
Aside from aerating your pond, this can also act as an added decoration to your pond.
•    Capacity
Before you invest in a solar aerator, it is highly recommended that you take a look at the product's capacity first. This is a must to ensure that the aerator can deliver the right amount of oxygen levels to your pond.
To know if the aerator suits your pond's needs, you need to check its GPH. This pertains to the number of gallons that the aerator can treat every hour.
If you have a large pond that contains up to 2000 gallons of water, a 300 GPH pond aerator is recommended for you. Using anything lower than that is not a good idea.
•    Location
Where do you plan to put the aerator? Please keep in mind that the equipment needs to be exposed to enough sunlight to work. Because of this, it is recommended that you find an excellent location for it.
When looking at the location of the equipment, you also need to consider its size. You need to make sure that there is enough space in your pond for the aerator.
If you live in a place where sunlight is scarce, it may not be a good idea to use a solar-powered aerator. You may want to consider your other conventional alternatives.
•    Panel sizes
It is the panel that absorbs and converts the sunlight. The larger the solar panel, the more sunlight it can absorb and convert. As a result, larger solar panels are able to emit and create higher amounts of electrical energy. It can, therefore, operate a more powerful and efficient aerator.
If you have a large pond, go for an aerator with a large solar panel. For small ponds, smaller solar panels will do.
•    Battery Size
Same with the size of the solar panels, the size of the battery matters too. The battery of the solar panel will determine how well the machine will work even during low light conditions.
It is recommended that you check out the battery run time of the aerator. A good aerator should last for up to 4 hours at full charge under sufficient sunlight.
•    Backup Battery
In addition to the battery size, you may also want to go for a pond aerator that comes with a backup battery. Keep in mind that the availability of sunlight limits the function of a solar-powered aerator.
If you want to use your aerator 24/7, having a backup battery is recommended. During the hours where sunlight is abundant, this additional battery can be recharged. You can then turn it on come night time so that your aerator will still have enough power to function efficiently.
•    Water Flow
The power of an aerator determines the amount of water flow that it can create. To resolve this, you need to look at the wattage of the aerator.
What are the Best Solar Pond Aerators?
Now that you understand all of the factors you need to consider when buying a solar pond aerator, let us now explore the options that you have in the market.
As you may know, by now, these products may vary depending on their wattage, battery size, panel size, GPH, and many more. That is why we have decided to present to you all the technical and general specifications of each item in the list. We also have included a few pros and cons based on customer reviews to help you determine if it is the right choice for you.
Without further ado, below are 8 of the best solar pond aerators in the market today. We have listed down the items according to their prices—most affordable at the top and most expensive at the bottom. In this way, you can easily find the product that will suit your set budget.
Now, if you are ready, let's get started!
Best Solar Pond Aerators – Top 8
---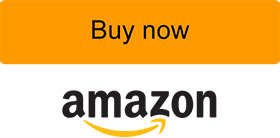 Technical Specs
Dimensions: 2 x 5 x 18 inches
Weight: 1 pound
Inclusions: Air hose, solar panel, power cord, aerator
Warranty: 1-year Limited Warranty
General Specs
2 L/M Pump
1.5 watts Solar Panel
9.8'power cord
6.5 air hose
Description
This aerator from Beckett is one of the most straightforward yet efficient aerators that you can find in the market today. The pump does not have any water or decorative features, but it works efficiently, which is all that matters!
The small pump can be easily placed anywhere in your pond. Despite its small size, it is said to be powerful and can deliver a water flow of up to 2 liters per minute. The kit already comes with a power cord which is long enough to allow you to experiment with the placement of the aerator.
With its pump size, this aerator is perfect for small ponds with only a few fishes.
Pros
Long Power cord
Powerful solar panel
Small size won't take a lot of space
Great for small ponds
Cons
No backup battery
No on and off switch
---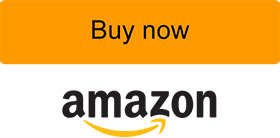 Technical Specs
Dimensions: 7 x 5 x 4 inches
Weight:3.15 pounds
Inclusions: Pump, diffuser, airline, check valves, air stones, and power cord
Warranty: Please contact customer services for more details.
General Specs
0.15 cm airflow
4w/ 115 voltage pump
6 ft power cord
2 x 30' vinyl airline
Description
Here's a small but definitely powerful aerator. The aerator can circulate up to 2000 gallons of water and can run for the minimum voltage of 4 watts. This means that it is not just powerful—it is efficient as well.
The pump that comes with this aeration kit offers dial-in controls that allow you to operate and adjust it easily. You just need to turn the dial to either restrict the airflow or run the pump to its maximum energy.
What makes this kit different from the others is it comes with air stone diffusers that create fine air bubbles inside the pond, which promotes better oxygen absorption. These are also easy to clean and replace whenever you need to.
The kit also contains directional air valves that prevent the water from traveling back into the lines when the pump is not in use. Last but not least, you can use the flexible airline in this kit to place the air stones strategically for maximum air circulation in the pond.
With all its features, this kit is excellent for pond size that contains 1000 gallons of water.
Pros
Noiseless operation
Directional check valves ensure that the air will stay in place.
Long flexible airline hose
Stone diffusers for better air circulation
Easy to set up
Cons:
Some users claim that the product did not last for a year
Some users received defective stones
---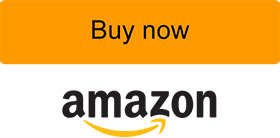 Technical Specs
Dimensions: 8 x 9 x 5.3 inches
Weight: 3.3 pounds
Inclusions: Aeration pump, airline tubing, diffuser, Styrofoam float
Warranty: Contact customer service for more details.
General Specs
30-inch airline tubing
High-density Styrofoam float
Description
This pond aeration kit from Laguna is quite a popular pond kit and is highly recommended by most of its reviewers. This may be due to the fact that this kit already comes with just about everything you need to get your pond aeration system up and running within just a few minutes.
This kit is designed to keep the pond active even during the winter season. Its 30-inch winter-safe airline tubing ensures that the water is continuously infused with oxygen all day long.
Sure, this kit does not come with all the bells and whistles of most aeration kits, but it does have the basics which are already a good deal for its price. But with the limited features that the pump has, it is recommended only for smaller ponds.
Pros
Affordable
Long airline tubing
Great for year-round use
All-weather operation
Great for use during the winter season
Cons
Not recommended for larger ponds
Noisy operation
---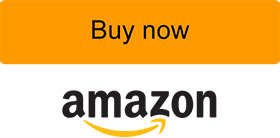 Technical Specs
Dimensions: 9.4 x 6.3 x 3.9 inches
Weight: 2.1 pounds
Inclusions: air pump, solar panel, air stones
Warranty: Contact the company's customer service department to know more details.
General Specs
3 LPM air pump
2.5 W Solar Panel
Description
Among all the other aeration kits in this list, this air pump kit contains one of the most powerful solar panels as it can give a maximum wattage of 2.5 watts. This powerful solar panel, paired with a high-quality pump, can be able to aerate small ponds.
The kit comes with two airing stones which can lift the water high, promoting better air circulation in the water.
The manufacturer recommends the use of this pump for ponds that contain only 800 gallons.
Pros
Well-made fuse
Long cable
Long-lasting when properly taken care of
Lifts the water high
Quiet operation
Cons
Low water flow
Not easy to set up
---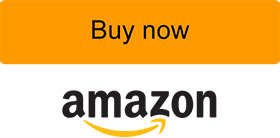 Technical Specs
Dimensions: 7.8 x 6.6 x 4.3 inches
Weight: 2.05 pounds
Inclusions: air pump, solar panel, tubes and cables
Warranty: Check the company's website for more details.
General Specs
3.2 ft Cable
2 x 4.9 ft tube
48 GPH air rate
Description
The pump of this aeration kit may be small, but it is powerful. It can facilitate the flow of up to 48 gallons of water in just an hour. Aside from the fact that its pump device is cute looking, one advantage of its small size is you can easily place it wherever you want. Your pond does not have to be too big for you to accommodate it.
The kit's aeration stones deliver a strong bubbling motion, so you are assured that the water and are in the pond are properly circulated.
Same with the previous air pump kit, this one can aerate ponds that contain up to 3000 liters (792.5 gallons) of water.
Pros
Simple to install
Long cable and tube
High GPH of 48
Compact
Cons
The tubing of the pump requires protection
Has to be directly under the sunlight for it to work
---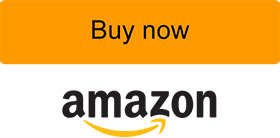 Technical Specs
Dimensions: 12.7 x 12 x 10.5 inches
Weight: 11.1 pounds
Inclusions: Pump, diffuser stick, diffuser plate, airline tubing
Warranty: Please contact customer services for more details.
General Specs
Dual Diaphragm
Silent Air Pump
Self-weighted Airline
Description
This kit is a mini version of the Airmax Aeration Kit but guess what, it has components that you can't find in regular-sized aeration kits!
For one, it contains diffuser sticks that work the same way as stone diffusers—even better! As compared to the diffuser stones, these sticks are less prone to clogging. These are also easier to maintain. Besides, these sticks are flexible and have a lower tendency to leak and crack.
The kit also has a diffuser plate designed to secure and safeguard the diffuser sticks. The addition of this plate also ensures secure attachment of the diffuser sticks to the airline tubing. The EasySet Airline that comes with this kit is a heavy-duty and flexible self-weighted airline that is resistant to kinks, snags, and cuts.
According to the manufacturer, the kit is recommended for ponds and water gardens that contains 1000 to 4000 gallons of water.
Pros
Diffuser plates for stable storage of diffuser sticks
Diffuser sticks for better oxygen absorption
Cut, snag, and kink resistant cables
High water capacity
Made in the USA
Cons
Operation is a bit noisy
Expensive
---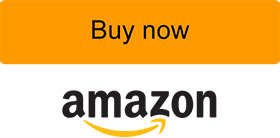 Technical Specs
Dimensions: 20.8 x 14.3 x 6.2 inches
Weight: 8.95 pounds
Inclusions: solar panel, pump, and power cord
Warranty:1-year warranty
General Specs
400GPH flow rate
Removable Filter
Non-toxic material
Aluminum-framed solar panel
Description
This aeration kit is one of the most expensive solar pond aerators in the market, but its prices come with a lot of features that you would want to take advantage of.
The kit's solar panel is made with a high-quality aluminum frame that can withstand all types of weather. It can deliver the maximum wattage of 20 Watts for an efficient and powerful aeration process.
On the other hand, the pump is brushless and magnetic and has been proven to last for long. In fact, the manufacturer claims that it can last for up to 20000 hours of operation. The pump has a removable pre-filter that can prevent the debris from clogging the pump.
With the power of this pump, it is recommended for medium-sized ponds.
Pros
Efficient
Comes with a long cord
Powerful Motor
Works on salty and freshwater
Easy to maintain
Cons
---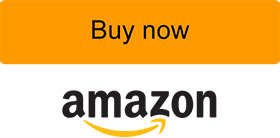 Technical Specs
Dimensions: 13.5 x 13 x 17.5 inches
Weight: 16.35 pounds
Inclusions: Pump, airline tubing, diffuser plate, diffuser sticks, squeeze clamps, rubber coupler
Warranty: Please contact customer services for more details.
General Specs:
SilentAir pump
Self-weighted airline
Double Diaphragm
Description
This aeration kit from AirMax is the most expensive kit in the list. Its features are similar to that of the mini version in the sense that it comes with diffuser sticks (clog-resistant version of stone diffusers), airline tubing (self-weighted tubing that is resistant to kinks, cuts, and snags), and diffuser plate (which serves as a sturdy base plate for easy hook up of the sticks).
The only difference between the two is the diffuser plate of this kit can hold up to two diffuser sticks which can deliver up to 0.8 CFM airflow. This aeration kit is designed to aerate water gardens and ponds that contain 2000 to 8000 gallons of water.
It is also suitable for ponds that have a maximum operating depth of 4 feet.
Since it has two diffuser sticks and double diaphragm, this kit is perfect for deep ponds.
Pros
Whisper-quiet operation
Dual diaphragm delivers maximum circulation
Great for deep ponds
Highly efficient compressor
Long airline tubing
Cons
In Summary: Which of these Solar Pond Aerators is For You?
Considering the fantastic features of the products listed in this article, we can say that you are in for a tough selection process when you buy a solar pond aerator.
Luckily, we have already provided you with the tips and information you need to figure it all out. But of course, our editor would like to do more than equip you with the right knowledge. As a long-time pond owner and enthusiast, he believes that he is capable of providing expert recommendations as to which solar pond aerator you should choose.
As mentioned, you need to factor in the size of your pond when choosing a solar pond aerator. You need to make sure that the GPH rate of the aerator is enough to cover the water capacity of your pond. But in this short review, our editor discovered one pond aerator that is suitable for ponds with a low water capacity of 1000 gallons up to a high capacity of 4000 gallons. It is no other than the Airmax Koi Air Mini Aeration Kit. Sure it is expensive, but all the advanced features that it has made it worth it.
But if your pond has less than 1000 gallons of water and you wish to save money, your next best option is The Outdoor Shop Solar Pond Aerator. Despite its affordable price, it is equipped with the right features that can make the user experience as smooth sailing as possible.